QUESTION:: How many kids do you want to have?
First Response
What an interesting question to explore! Whenever I have been asked this question, my answer has been something like:: "I grew up in a family of 3, so I'd like 3 or 4 -- and Josh (my husband) grew up in a family of 2, so he'd like 2 or 3. We'll probably have 3!" Now I usually add, "We'll take it one at a time."
Best Response
BUT, there is something that needs to be said that I rarely voice, out of shyness or sounding too cliche -- It is up to God! Proverbs 16:9 says, "The heart of a man plans his way, but the Lord establishes his steps" (ESV)
I never want our children to think, "My parents wanted more kids...until they had me" or "My parents were totally done having kids, and I was an accident!"
So many times we think that we have control over the situation, but that is not the case! --I have learned that lesson more and more as the Lord has directed the timing of our marriage and our children!
Child Spacing
The Lord did grant us some time between our first two, which I believe was very beneficial for us! I always knew I wanted more than one child -- as my dad always said, "The best thing for number 1 is having number 2!" I am pregnant now (17 weeks!) and my son turned 2 a couple of months ago. They will be over 2 1/2 years apart, and I think that is perfect for our family. My husband was finishing up his Worship Arts degree this past year while we both worked part-time to make ends meet and switch off caring for our son. Although I had baby fever at times, I knew that it was best to not intentionally try to bring a new baby into our lives during that hectic time-- and the Lord gave us space to have that choice.
Influences
Obviously your upbringing, finances, and biological makeup has a lot of influence in your side of the family size decision. I grew up around larger families. Our family of 3 kids was best friends with families of 7 and 9 kids. And YES for those of you who know we're from NW Arkansas, I did grow up around the eldest Duggars (they attended our church and AWANA) and always thought there family was so much fun with all of their siblings! I have known gorgeous families that have so much variety -- a beautiful mix of biological, adopted, and disabled children that create a dynamic picture of God's family and really inspire me. In regards to finances, I have seen God ALWAYS provides for us through His people -- we were so nervous about finances when we were first pregnant with my son -- but we were given more than we needed -- God provided a way!
Parting Thoughts
Honestly, I don't know how many children we will end up having on our Mitchael Journey! I guess you'll have to stay tuned and find out how we "decide" to continue our family dynamic. I think there are a million factors in all of this, and I would love to hear from YOU!
I've shared my thoughts alongside other moms this week on Mama's Tell All!
I'd love to hear your thoughts? aaand if you are a blogger, we'd love for you to join in the link-up fun!
Today's Prompt: Choosing the Size of Your Family. How did you decide how many children is right for your family and why?
More from this series:
Our Toddler Food Tips
Marriage After Baby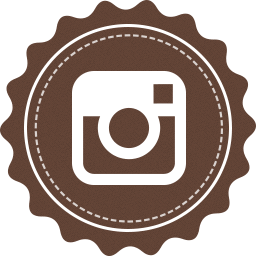 Pinterest | Facebook | Instagram | Twitter | Bloglovin'
Click this button to vote for me and my blog!